Shop
Welcome to Infrared4Homes, a leading online seller of Herschel Infrared™, the UK's leading producer of Infrared Heaters.
We only sell Herschel Infrared™ panels and you've come to the right place to buy them.
Don't forget to check our Special Offers on end-of-line and refurbished Herschel panels at bargain prices too.
White Infrared panels are the classic Infrared heaters and we have one to suit every budget and taste.
The Herschel Select Framed White panel is the workhorse of the Infrared heater panel market and is our best selling panel. It comes with a 5 year warranty.
The Herschel Select XLS Frameless White panel is Herschel's Smart performance panel range offering great performance at incredible value and also comes with a 5 year warranty.
The Herschel Inspire range is Herschel's premium range panel, made in Germany and comes with a 10 year warranty. See our new range of portable radiators for home and office use.
With built-in thermostat for totally stand-alone use, these heaters can also integrate into your other Herschel control solutions via the the SmartLife app – enabling you to run the heaters on a schedule along with your other Herschel heaters.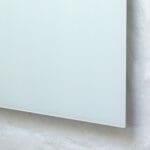 We offer a choice of Glass Infrared panels. Herschel Select XL and Herschel Inspire.
Herschel Select XL comes from Herschel's performance range with a 5 year warranty and unbeatable value.
Herschel Inspire is Herschel's premium range and comes with a 10 year warranty.
Glass panels may only be wall-mounted.

We offer a choice of Infrared Mirror panels from Herschel Infrared.
Herschel Select XLS is from Herschel's performance range of Smart panels and comes with a 5 year guarantee and great value price tag.
Herschel Inspire is Herschel's premium range, made in Germany, and has a 10 year warranty.
Mirror panels may only be wall-mounted.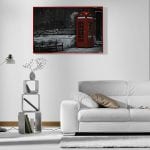 Infrared picture panels are a revolution in heating and home styling. The picture is the heater. Stunning infrared heaters you can customise with your favourite picture to turn it into a centrepiece of your room.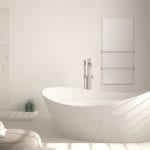 Never have a cold bathroom and cold towels again: Herschel's Select XLS Infrared Towel warmer heats your towels and dries your bathroom.
Used in conjunction with Herschel XLS controls ensures your bathroom is cosy just when you need it.
Herschel's Select XLS towel heater has two temperature zones: a hotter upper zone to heat the room, and a less hot lower zone to keep your towels warm.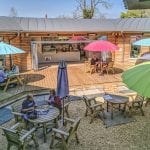 Enjoy longer, cosier evenings outdoors with our range of stylish and efficient infrared patio heaters.
For exposed areas we can offer you the convenience and warm glow of Herschel's Sunset heater range: the Colorado and California.  Both heaters come with Remote Controls to allow you to select the power level you want or set a timer. Colorado is more powerful than California, but California is available in 3 colours (Silver, Black Gold) and Colorado is only available in Black.
For sheltered areas you might want to consider the Herschel Aspect XL or Summit which emit Zero Light, just a warm background heat.
All Herschel Patio heaters are rated for use in outdoor situations. (Always follow the installation instructions).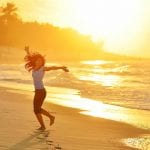 Our Sunset range: California and Colorado emit a warm glow and are great for heating more exposed patio spaces. Equipped with handy remote control to set different power levels as you need.
These heaters emit no light and offer a comfortable warmth for indoor and covered, sheltered room which open to the outdoors. Aspect XL is ideal for spot heating and Summit is excellent for a cosy warmth over a larger area (e.g. over a table).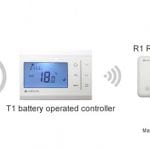 Herschel iQ Heating Controls are specially designed for Infrared Heating solutions and cater for most of your indoor control needs: from domestic to commercial and even to hot yoga at 35°C.
Herschel iQ controls are compliant with EcoDesign legislation designed to maximise energy savings from Heating appliances.
Herschel iQ controllers can be remotely controlled by an App for whole house control or can operate stand alone just in a single room.
Be sure to read our Controls Overview for configuration options.
Ecodesign compliant digital thermostats used for Herschel Select XLS Panels.