Reduced from £479 to £149
INCREDIBLE
70% SAVING
Click to buy now
Huge savings
Herschel Select XLS Towel Heater
Click to buy now - from just £399
Enjoy outdoors
Herschel Colorado 2500R
Check out this fantastic heater
Infrared4Homes is a leading online seller of Herschel Infrared™, the UK's leading producer of Infrared Heaters for quality, price and service. We only sell Herschel Infrared™ panels and you've come to the right place to buy them.
6 Reasons to choose Infrared Heating
Herschel Infrared Heating is 100% natural for our bodies and our well-being.
The human body is designed to accept and to emit infrared waves. Far Infrared heating works on the basis of gentle, long-wave Infrared which penetrates the air and heats solids. If you like the warmth of the sun then you will love the feeling you get from your new infrared heating system.
Herschel Far Infrared heating does not heat air but the fabric of the building.
It is different to more traditional heating systems that just heat the air. The fabric of the building can retain heat for longer, creating better thermal comfort, so your property will not only be warmer and cosier, there will be less dust, and for asthma and allergy sufferers, less pollutants to breathe in.
Less damp and mould because Herschel Infrared heaters warm walls and keep them dry.
This will mean there is no damp or mould to ruin your decorations and all of the room will reach the same temperature.
A sufficiently insulated building fitted with infrared heaters and controls can expect significant reductions in energy usage compared with electric convection, storage heaters and oil-based central heating systems. Our Infrared heaters offer owners an unprecedented level of control over their property's temperature and energy use, and offer higher thermal comfort levels.
Herschel Infrared heaters require no maintenance or servicing.
Our heaters use solid state elements unlike water-based heating or fan-assisted systems, which often require servicing, inspection and repair costs. Herschel Infrared heaters and control products are certified to national safety standards.
Herschel Infrared heating is completely free of all carbon emissions.
When used with electricity produced either by wind or solar generated electrical energy, is one of the only heating systems that can truly claim to be 100% carbon free.
Total Reviews: 32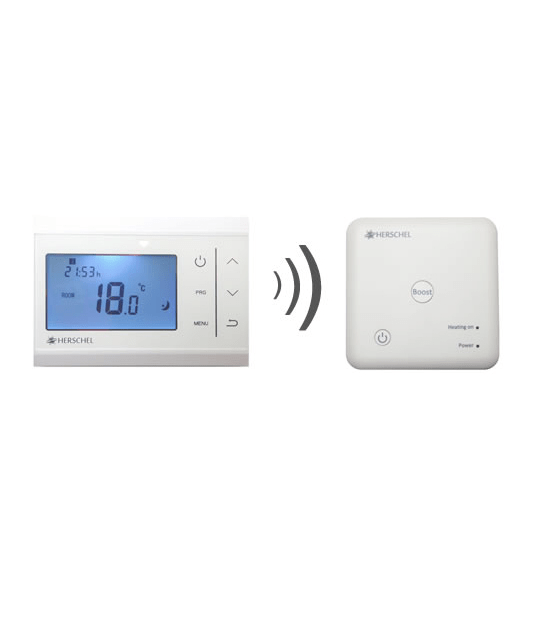 Works good on classic installation with T1 g3 Thermostat in the bathroom itself and R1 g3 Receiver on other room where connection is made. Thermostat has a lot of options, however the control is not very easy without manual (for example, there is no clean way to see a desired temp and switch between current and desired; also modes (Programmable or 3 pre-configured) are also changed using "Prog" and "Menu" buttons without logic. iQ Hub allows to control everything via application even remotely, so it works good. The only thing that R1 g3 module may be connected to T1 g3 OR iQ Hub only, not both. It was found only during setup as it was not described in the manuals.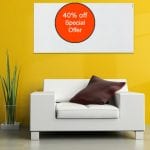 Best priced for these Herschel heaters we've seen. Gone for this model as we were on a shoe string budget for our development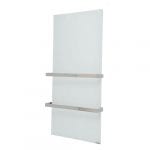 Best quality infrared heaters we have bought - previously bought mutliheat.
We pride ourselves on the range of infrared heaters we offer but we know price is key too. That's why we make sure to offer the highest quality products at highly competitive prices.
Everyone hates having to pay for delivery, and we wholeheartedly agree! All our products at infrared4homes are shipped free of charge (within the UK).
Friendly, helpful support
All the guys and gals who work for us have in-depth knowledge of all our infrared products – so if you have a question don't hesitate to get in touch!