6 Reasons to choose Infrared Heating
Total Reviews: 27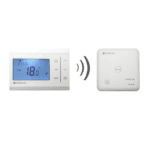 Herschel Select XL - White Frameless Infrared Panel Heater
These panels deliver outstanding results, with a new extremely efficient heating core... View
We have bought a few infrared heaters over the past couple of years to replace our aging economy 7 storage heaters. These are by far the most well built we have bought. They are really sturdy and look absolutely fine when hung on the wall (as you would a picture).
Herschel Advantage IR 1300 / 1950
The Advantage IR 1300 / 1950 Infrared Heaters make an affordable, yet... View
1.3kW is a nice output. Installed 1 in my shed and it heats the room up nice and quick even when it is really cold outside. Previously used the infrared heaters that glow red, this one isn't as intense, but still does the job extremely well.